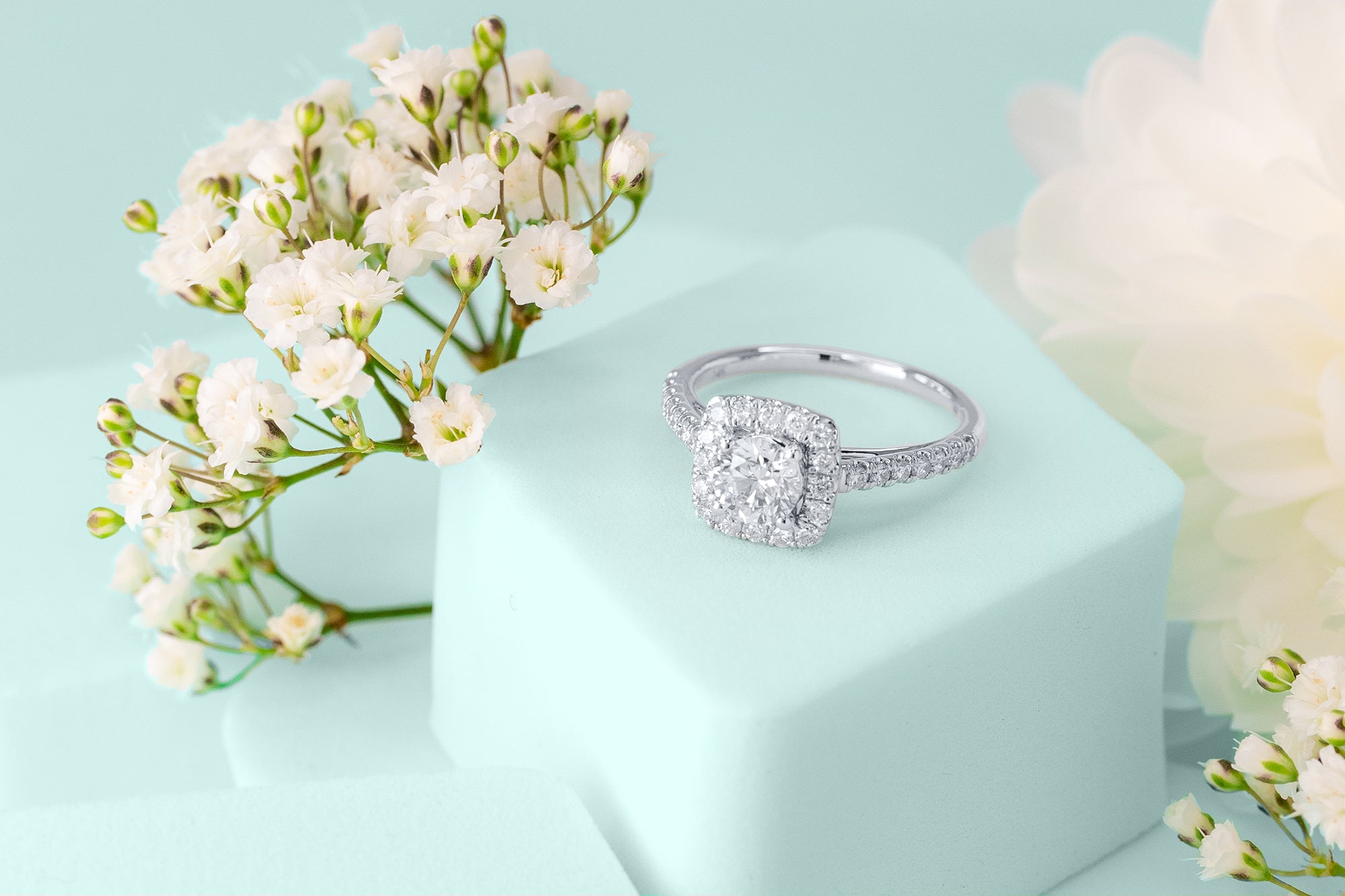 Frequently Asked Questions
ONLINE ORDERING
We accept Visa, Mastercard, and American Express. We also accept PayPal for online orders.
Gift cards cannot be redeemed online, only in store.
After you confirm your purchase in the Checkout process, an e-mailed Purchase Confirmation will be sent to you shortly thereafter showing a summary of your order. This is confirmation that your order is confirmed and that your purchase is being processed.
When your order is ready to be shipped, a shipment tracking number will be e-mailed to you. You can use this e-mail to track the status of your order throughout the shipping process.
Nearly all of our items that we carry online are found in store. However, availability may depend by store location. Please call your local store to find out if the item you want is carried in-store.
Please email info@annlouise.ca and provide them with your order number and name for cancellation.
SHIPPING
Shipping to Canada: All purchases $149 and up (before tax) and shipped within Canada are free of charge. All purchases below $149 (before tax) and shipped within Canada are subject to a flat rate $​20 shipping charge. For security, orders over $750 will be forwarded to a designated post office for pick up. If this occurs, you will receive an email and a "Delivery Notice Card" with further pick-up instructions.
Shipping to the United States: All purchases $199 and up (before tax) and shipped within the USA are free of charge (excluding AK and HI). Shipments to AK and HI, as well as all purchases below $199 (before tax) subject to a flat rate $30 shipping charge.
Delivery times may vary depending on location. Please allow approximately 5 to 10 business days for shipments within Canada. For shipments to the U.S., please allow approximately 8 to 15 business days. Shipments to remote areas may take an additional 3 to 5 business days.
Yes. When you are in your shopping cart, select "Pickup In Store" and choose your preferred location. When the item is ready for pick up, a confirmation e-mail will be sent to notify you that the item is ready to be picked up. Shipments to a store may take up to 6 business days to arrive, depending on store availability.
We only ship within Canada and the U.S. We do not ship outside these countries at this time.
We currently do not offer rush delivery. Please contact us at info@annlouise.ca if there is a concern with the arrival date of an order.
RETURNS
Items may be returned for a full refund or exchange within 14 days of receiving your product. Items must be in original unworn condition. We reserve the right to have major stones inspected by our corporate office before a refund is authorized. Please follow these steps to return your online purchase:
Send an e-mail to info@annlouise.caIn your e-mail, please include your name, telephone number, invoice number, the item you are returning (include SKU number), and the reason you are returning the item.A confirmation e-mail will be sent to you with an attached Canada Post or FedEx waybill.Package the merchandise in an appropriately sized and attach the waybill to the outside of the boxDrop off the package to the nearest FedEx or Canada Post office. Please ensure that your package is scanned by the FedEx or Canada Post representative.Upon inspection of the returned item, a refund will be issued using the same credit card as the original transaction.
For Orders Shipped Within Canada: Ann-Louise will be able to provide free returns on items purchased within Canada. Previous shipping charges, if applicable, are non-refundable.For Orders Shipped Within the USA: For orders shipped to the USA, customers are responsible for their return postage. We strongly suggest using a tracked service and sending the tracking number to info@annlouise.ca For more details, please refer to our returns policy.
Yes. Please initiate your return by contacting info@annlouise.ca and referencing your name, telephone number, invoice number, and the item you are returning (SKU number). Then proceed to one of our store locations and bring your original purchase confirmation along with the item you are returning in its original packaging. A refund will be initiated once the item has been inspected by our head office.
Upon inspection of the returned item by our head office, a refund will be issued using the same credit card as the original transaction. This could take 5 to 10 business days.
General
Yes, we offer jewellery and watch repairs, including chain shortenings. Bring in your jewellery item or watch to any one of our store locations and we can provide you an estimate on the cost of the repair. Please note we currently do not offer watch repairs not purchased from Ann-Louise.
You can return or exchange your item that was bought in-store within 14 days of purchase accompanied by your original receipt. The item must in its original, unworn condition. For more information, please go to https://annlouise.ca/return-policy.  For returns on purchases from our website, please see "Returns" above.
All of our jewellery products come with a 1 year manufacturer's warranty. Goods that have been misused or tampered with will not be covered under our warranty. Repair or alterations that are not preformed by Ann-Louise will also void the warranty. Upon inspection by one of our experienced goldsmiths, if a manufacturing defect is confirmed, we will gladly repair the item at no charge or we will replace the item. Otherwise, an estimate for repairs will be given. Warranties on watches are dependent on each manufacturer's terms and conditions.

If the item you want isn't quite your size or you would like some minor modifications to one of our items in stock, we can special order an item for you. A 50% non-refundable deposit is typically required and it takes approximately 4 to 8 weeks for the product to arrive. Note that the possibility of a special order is dependent on the item.  There may be an additional charge on a special order item.
Just visit our homepage at www.annlouise.ca, scroll near the bottom of the page, and simply enter your e-mail address to be subscribed to our newsletter.
Simply click the "unsubscribe" button at the bottom of one of our e-mails. Alternatively, you can e-mail info@annlouise.ca and request that you be unsubscribed.
We offer a financing program that allows you to purchase our products and pay later. We offer 6 month and 12 month no payments and no interest plans. For 6 month plans, a minimum purchase of $499 before tax is required. For 12 month plans, a minimum purchase of $1,499 before tax is required. Financing applications must be made in store.
https://annlouise.ca/pages/financinglayaways
Yes, we offer an interest free layaway program that allows you to set aside a product and pay the purchase price over time. It requires a 20% initial deposit up front with regular payments up to a maximum of 6 months. Once the balance is paid in full, the product can be picked up. This program is only available for purchases made in store, not online.
After 6 months, it depends on the specific situation but you would usually be able to continue paying towards the layaway, as arranged by your and the store manager. If you are unable to complete the payment or wish to cancel the layaway, your deposit can be transferred over as store credit. To be sure, please contact the store location that you are currently working with.
Yes, we sell gift cards, but only in store.
You can check your gift card balance on our website or go to one of our stores to check your balance.
Yes, we offer services to replace your jewellery in the event of an insurance claim. We work with many well known insurers to give you a fair replacement. For more information, visit our Insurance Claims page. 
Not all products available in-store are shown on our website. Please visit one of our store locations, or contact us at info@annlouise.ca for further assistance
We do not price match with competitors.
JEWELLERY
With a ring purchase from Ann-Louise valued at $300 or more, there is a one time sizing of a finger size up or down, free of charge, and is valid within 1 year from the date of purchase with verified proof of purchase. A surcharge will apply for each size after the first size. The free sizing is limited to the size range available on the website. Sizes beyond availability will be subject to surcharges and may need to be special ordered. Please note that not all jewelry items can be sized due to the nature of the item, such as design, metal, stones, and age. Additional shipping charges may apply if the ring cannot be brought to one of our stores for sizing
Please contact us at info@annlouise.ca and we can arrange a special order for you, which can take approximately 4 to 8 weeks for the product to arrive. There may be an additional charge for special ring size orders.
Yes, if you would like to have a special piece designed just for you or would like to repurpose some of your older diamonds into something new, we offer custom-made jewellery in our stores. Please ask any sales associate to help you initiate the process. Your request will then be sent to our in-house design team and they will proceed to send you a quote and then a drawing of your custom design. Please note that we charge a $50 drawing fee, which will be credited back to you if you go ahead with your purchase. This fee is not charged if you are designing a matching band for an engagement ring that was purchased from us. Please be aware that a custom-made piece will be charged accordingly as it will be a one-of-a-kind and will require the time and skills of craftsmen.
All our diamonds are purchased from legitimate sources not involved in funding conflict and are fully compliant with United Nations Resolutions and the Kimberly Process Certification Scheme. We therefore guarantee that all our diamonds are conflict free.
At this time, we have temporarily suspended our in-store independent appraisal clinics. However, we will still be able to assist with independent jewellery appraisals. Please contact your local store for more details.
With the purchase of a diamond solitaire ring, pendant, or earrings, you'll be able to upgrade your piece within the lifetime of the diamond to another that is at least double the carat weight or double the original purchase price. Simply provide original documentation and proof of purchase.
Lab gown diamonds will be excluded from the above.
White gold is composed of pure gold (a soft, yellow metal) mixed with alloy (often nickel or palladium) to turn it as white as possible and to add strength. As the yellow hue from the pure gold cannot be completely eliminated from the alloying process, white gold jewellery is then plated with rhodium to give it a bright, white finish. Over time, through regular wear, the plating will wear off - especially at the bottom of rings which most often come in contact with other surfaces. This is very normal and part of the experience of owning white gold. White gold can be replated for a fee, however, we advise against constantly re-plating.
Because there is a possibility that bacteria or viruses may live under or on our rings, it would be advantageous to remove them prior to washing. Rub your ring with warm water and mild dish soap and place it safely in a dish or bowl when washing your hands so that it doesn't disappear down the drain or behind the sink. Before placing your clean ring back on, lotion your hands first because lotion and debris may build-up behind any stones which may not only lead to skin irritation but also cause unnecessary wear and loosening of prongs.
The alcohol found in hand sanitizer may cause tarnishing or corrosion on your ring. Rhodium plating found on white gold rings may especially wear down sooner with more frequent interaction with sanitizers and soaps. To protect your jewellery, remove them when you apply hand sanitizer. Wait for your hands and fingers to completely dry before putting your jewelry back on.
Yes we do. Please contact your nearest Ann-Louise store location for availability.
Our stores only carry natural gemstones and diamonds. We do not carry man-made synthetic stones with the exception of a small selection of cubic zirconia jewellery for our entry-level line.
Select earrings can be purchased individually but only by special order. Please email info@annlouise.ca or visit a store for more information and pricing.
We sell nose jewellery. We do not provide nose piercings.
Yes, we have many more styles in-store that are not listed on our website. This includes tungsten jewellery, silver jewellery, Swarovski, and Pandora pieces.
By request, we do offer an Ann-Louise certificate for any piece purchased at our store. The certificate includes a full description of the piece like the karat gold and gemstone weight, the purchaser's name, the date, and retail value. We stand behind all our pieces and guarantee the accuracy of the certificate.
Promise rings can be thought of as "mini" engagement rings. We normally identify a ring as a promise ring when the center stone is below 0.20.ct.
Contact a store location directly by phone or email to inquire about an specific measurement of a piece.
We would not categorize our jewellery as hypoallergenic because it is not pure gold. 14k gold is a mixture of 58% gold and the remaining percent is other metals such as silver, nickel copper etc. If you have worn 14k before without reaction then this should be ok. Generally speaking, karat gold cannot be classified as hypo-allergenic because most people react differently to the alloying metals used. Pure gold is mixed with metals such as silver, nickel, and copper to impart colour (white gold or yellow gold) and to add strength. If you have worn 10K or 14K gold in the past without issue, then our jewellery should be able to be worn without issue.
We generally carry size 6 at the store for viewing and then your specific size can be ordered.
WATCHES
Watch bracelets vary in size depending on style, brand, model, etc. Because there are many variables, we will not be able to size your watch prior to your shipment. We suggest bringing your watch into one of our locations. If this is not possible, you can also bring it to a local jeweler for accurate sizing.
Yes, we are able to size your watch in-store after purchase. Note that we cannot accept returns or exchanges on watches once they have been sized.
If the watch was purchased at Ann-Louise, we can order a replacement strap from the manufacturer.
Yes, we are an authorized seller for all the watch brands we carry in-store and online. They all come with their original boxes and applicable warranties.
CONTACT US
Have any other questions? You can contact us at the following:
Customer Service E-mail: info@annlouise.ca
Call or Email a Store Location
Our web support hours are from Monday to Friday, 9:30am to 5pm Pacific Time.