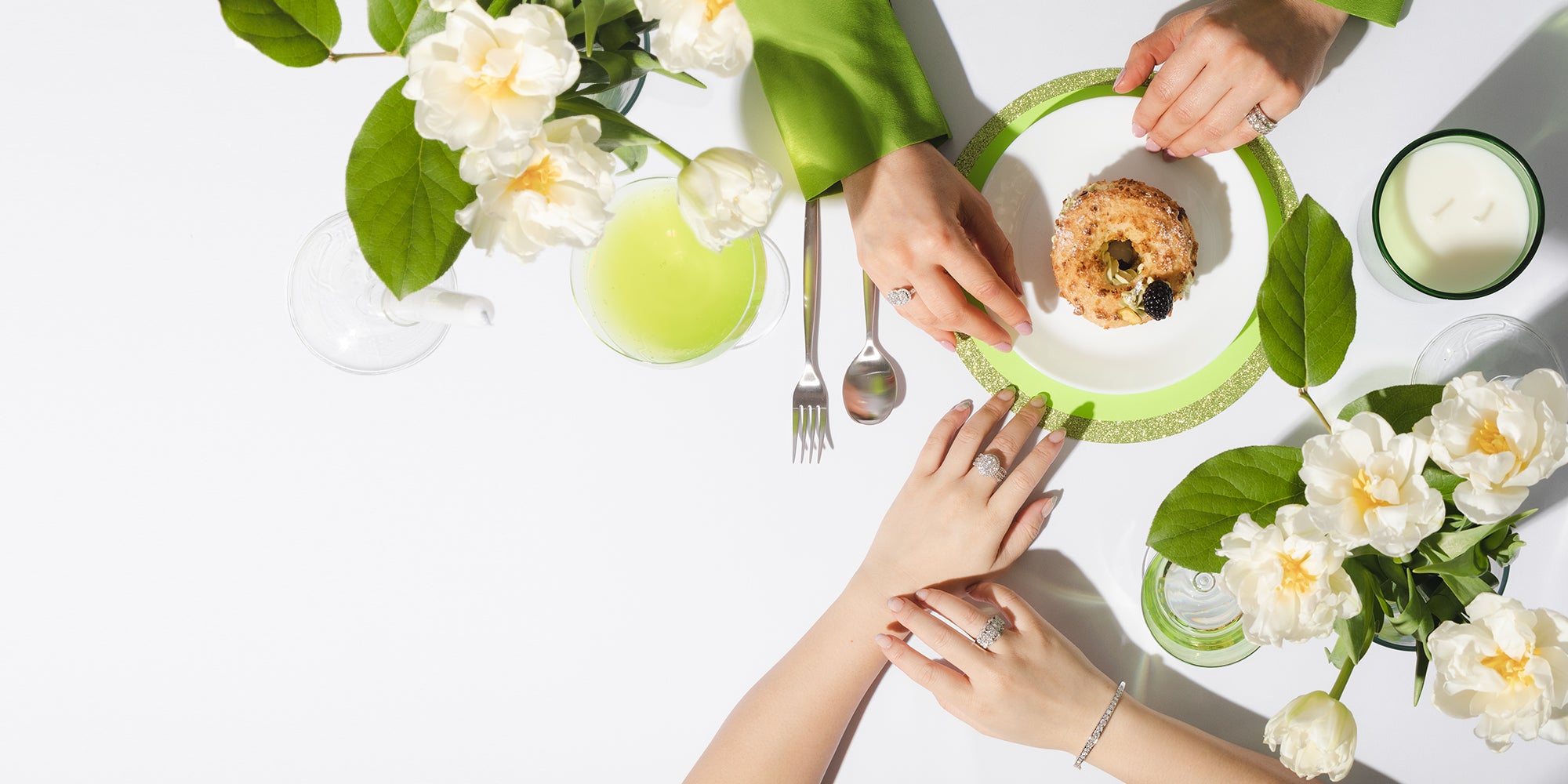 Customer Service
Customer Service 
In addition to our quality selection of jewellery and watches we offer at our jewellery stores, we also offer the following services:
Custom Design
Designing the perfect jewellery can be an intimidating task. Let us help you create a piece that is as individual as yourself.  We have the years of experience creating unique custom engagement rings, wedding bands, and anniversary pieces to suit a style all your own.
Corporate Watch and Jewellery Sales
Celebrating a work anniversary or looking to reward your staff for a job well done?  Ann-Louise has got you covered for the perfect gift for your reward program.  Contact us today at sales@annlouise.ca and let us know what you are looking for!
Complimentary Cleaning and Inspection
Stop by at any of our 14 Ann-Louise jewellery store locations throughout BC and Alberta. We'll inspect your jewellery for suggested maintenance and repairs and offer cleaning at no extra charge.  
Jewellery Repairs
Bring us your damaged jewellery and we'll bring them back to life. We also offer ring sizings, chain shortenings and other jewellery repairs. For rings purchased over $300 in value, we offer the first sizing, within one size up or down, free of charge. This is valid within 1 year from the date of purchase. (A surcharge will apply for each size after the first size).
Insurance Claims
We collaborate with many insurance companies for quotations and replacement of your lost, stolen, or damaged jewellery and watches.  We have experience working directly with the adjusters from insurance companies to help you navigate the jewellery claims process easily and quickly.  We are the preferred jewellery vendor for insurers such as Intact Insurance, Wawanesa Insurance, Westland Insurance and more. 
Go to our Jewellery Insurance Claims page for more information or email insurance@annlouise.ca 
Diamond Upgrade Policy
With the purchase of a diamond solitaire ring, pendant, or earrings, you'll be able to upgrade your piece within the lifetime of the diamond to another that is at least double the carat weight or double the original purchase price. Simply provide original documentation and proof of purchase
Jewellery Warranty 
All of our jewellery products come with a 1 year manufacturer's warranty. Goods that have been misused or tampered with will not be covered under our guarantee. Upon inspection by one of our experienced goldsmiths, if a manufacturing defect is confirmed, we will gladly repair the item at no charge or we will replace the item. Otherwise, an estimate for repairs will be given. 
Watch Warranty and Repairs
Ann-Louise is an authorized dealer for every watch brand that we carry. Each watch is covered by a limited manufacturer's warranty.
If your watch requires repairs, or if there is a defect that is covered by the manufacturer warranty, please refer to the documentation that came with your watch to find a service centre near you. You can also visit one of our 14 locations for assistance, or click on one of the links below for more information on how to contact your local service centre. 
If you need further assistance please contact us at info@annlouise.ca.