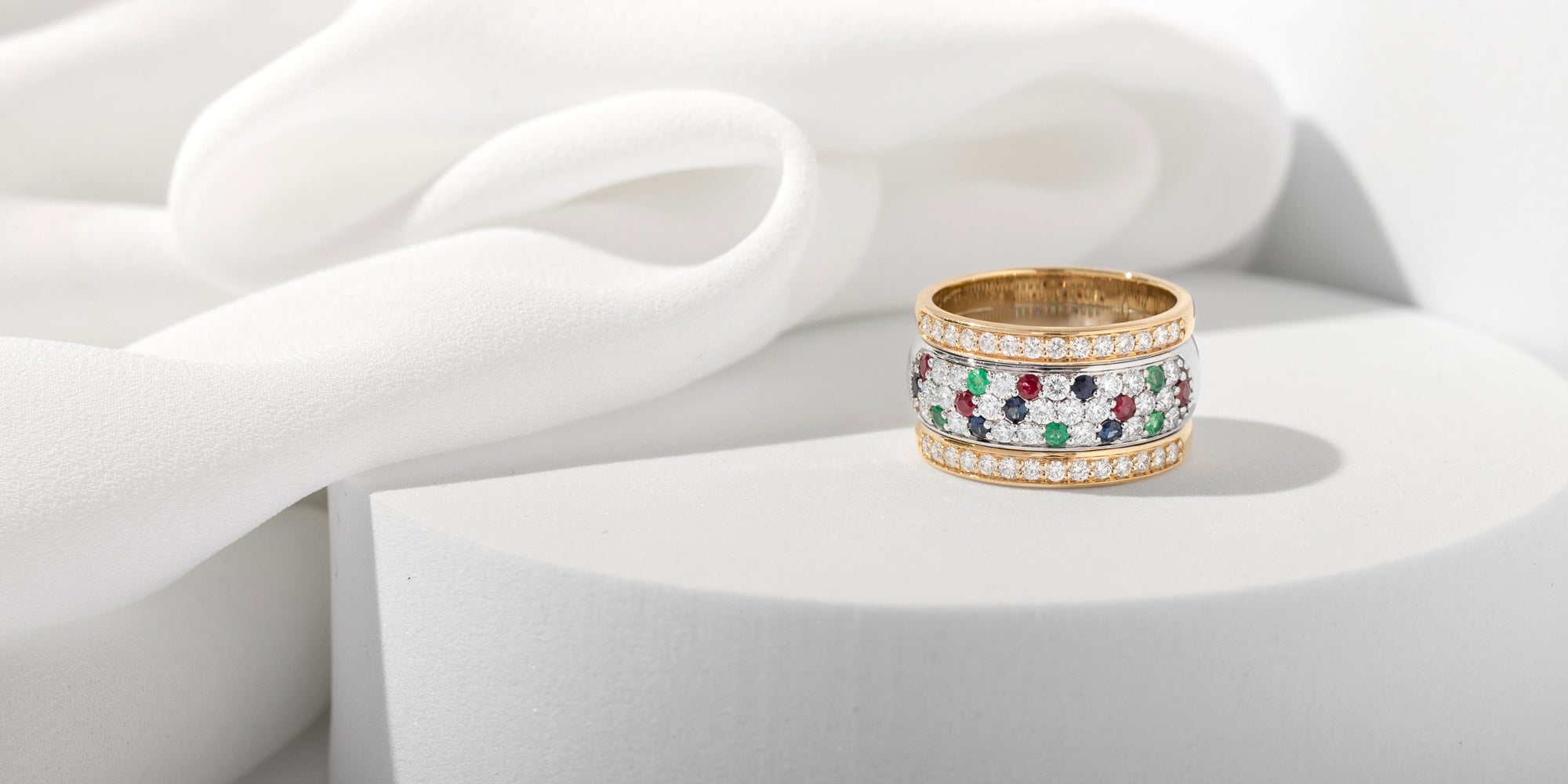 Custom Make & Bespoke Jewellery
Custom Make and Bespoke Jewellery
At Ann-Louise Jewellers we offer design and custom make services through our Ann-Louise studios to replace special pieces.  Our head office has a fully staffed and equipped workshop with experienced goldsmiths, diamond setters, and stone buyers.  We have designed jewelry for hundreds of customers in platinum, and in 10K, 14K, 18K white and yellow gold as well as 19K white gold. 
We require an approval on the drawings before we start working on the piece and we are there every step of the way ensuring the jewellery is as expected.
The entire process takes approximately 4-6 weeks which can vary depending on the number of changes requested by the customer. Below is an outline of the custom-make process.
Customer's picture
A clear picture is best!  We can see the details of the jewellery piece and prepare a sketch for approval. 
Sketch
If there is no picture available, we do our best to work directly with the customer on details of the item so that we can prepare the sketch.  Oftentimes, there may be revisions needed to the sketch before it is approved. 
CAD Drawing
Depending on the item, a CAD drawing may be prepared after the sketch and also sent to the customer for approval if necessary.
Wax mold and/or silver mold
After the sketch or CAD drawing is approved, a wax and/or silver mold is made and a picture is sent over to the customer for approval if necessary.
Final product
Our store will call the customer when the item is ready for pickup!
Samples
Please see the below images for pictures of the custom jewellery pieces we have created.